The Daily Sports Obsession
Baseball will be back tomorrow night at 8 when the Astros start their American League membership as they host their interstate rival Texas Rangers on Sunday Night Baseball. For the 2013 Daily Sports Obsession MLB Preview, I've got 15 predictions for the major league season. Let's do it!
1. Albert Pujols will win AL MVP. The Machine will be healthy this year and get his act back together, hitting the most homers in the American League and leading the Angels to the AL playoffs again. With Josh Hamilton protecting him in the lineup, Pujols can get those big numbers again. It would be Albert's fourth MVP, putting him second in history to Barry Bonds' seven.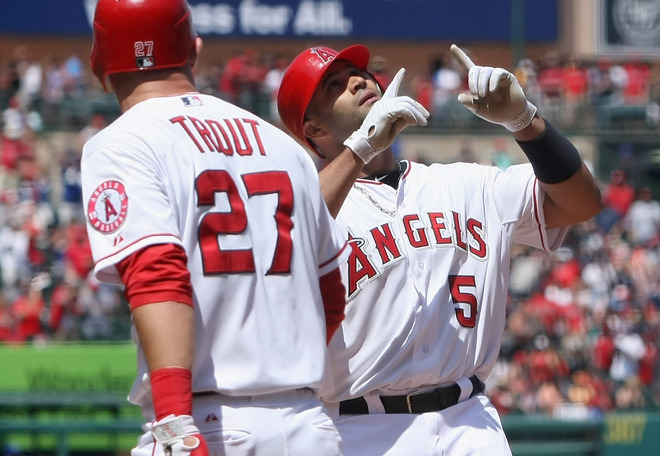 2. Jay Bruce will win NL MVP. The Cincy outfielder has one of the sweetest swings in the game, and that swing will grab him NL MVP honors. He strikes out a lot, and won't take home the batting title…
View original post 817 more words